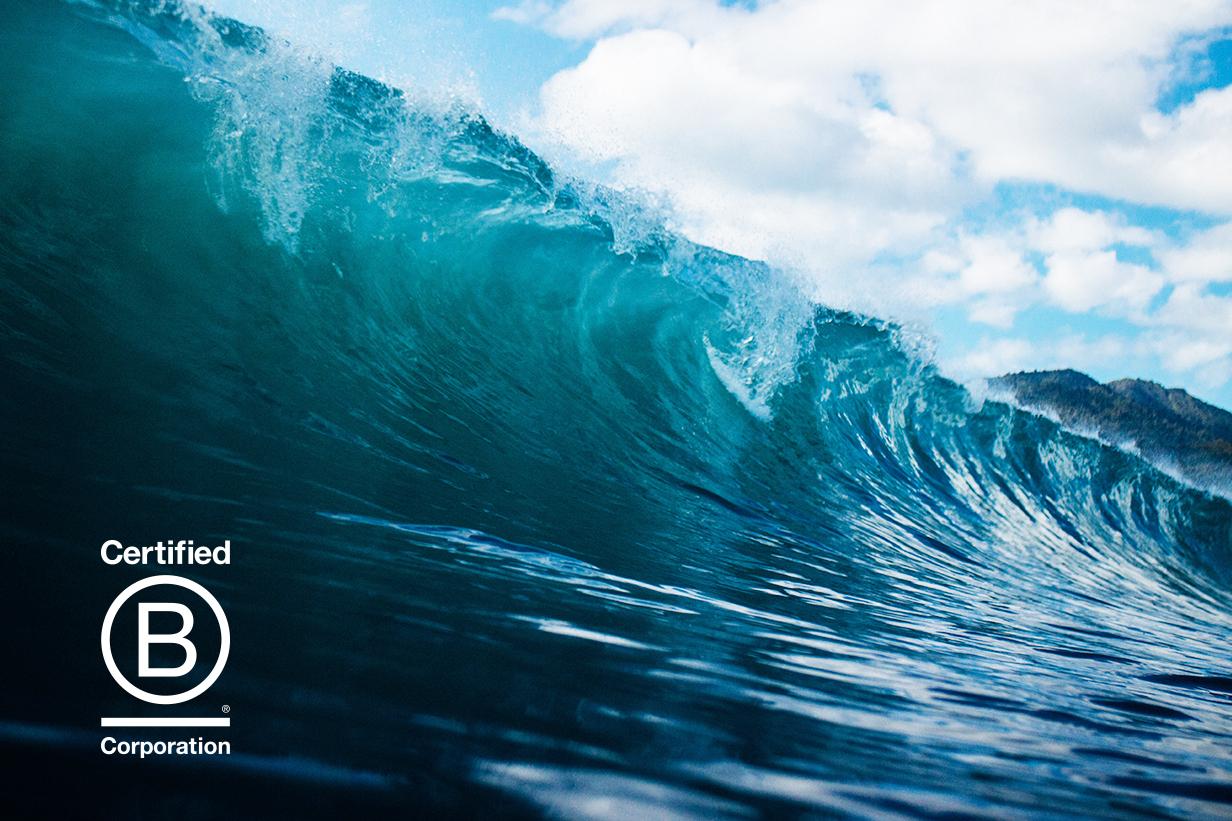 B Corps and the wave of change
Mar 29, 2021
4 min(s) read
We've spent over a decade campaigning against single-use cups and throwaway convenience culture. In that time, we've seen first-hand how social movements can grow from an idea to a powerful force for change through the aggregated effect of many small acts by millions of individuals.
In 2014 we became one of Australia's founding B Corps, driven by our customers' demand for a standard that proved our product and purpose were the real deal.
B Corporation provided not just the proof we needed, but also opportunities to improve business performance by reducing impact and engaging our team.
The process continues to help us align our actions to our values - and be accountable to them.
And it's catching on. The B Corp movement has grown to over 3,800 organisations in 74 countries and 150 industries – all with one goal: business for better. In the Australia/New Zealand region alone, there has been a sevenfold increase in organisations seeking B Corp accreditation since 2014.
The push for justice in the post-Covid economy
Working together encourages us all to make better purchasing decisions. It also means that standards lift across whole industries; what was a small act of rebellion a decade ago becomes standard behaviour. Remaining relevant means continuously improving our positive contribution and reducing our impact.
Consumer pressure and the promise of commercial advantage is spurring companies to step up their sustainability commitment and collaborate to enhance its impact - eliminating emissions, drawing down carbon, and ensuring a just transition for displaced workers and communities to a net zero emissions economy. This is a significant factor in why KeepCup signed on as a member of the B Corp Climate Collective.
"This commitment to significant carbon reduction is part of the most accelerated climate action effort by a large constituency of businesses in the world. It demonstrates true leadership in a time of severe environmental and economic unrest and uncertainty."
- B Corp Climate Collective
Social, gender, climate justice – they are all interlinked. An inclusive and sustainable economy is built by everyone who works for, buys from, invests in and supports businesses that are striving to create shared prosperity for everyone.
The way is paved by customers
In a previous article, we laid out what being a B Corp means for businesses and consumers, and people are becoming increasingly assured that a product or service attached to B Corp certification represents:
No greenwash
Support for local communities
A positive impact through buying power
Circular economy
A diverse and inclusive organisation
Claims supported by verifiable data
Commitment to renewable energy in their own premises but right through the supply chain
Furthermore, if you look at companies who position these values at the centre of what they do, studies show profits actually increase and B Corps become employers of choice.
The Cone/Porter Novelli survey found that 66% of consumers would switch from a product they typically buy, to a new product from a purpose-driven company. For Millennials specifically, that figure is closer to 91%.
Additionally, the 2019 State of the B study shows that around 75 percent of Millennials and Gen Z wouldn't consider working long-term for employers if they didn't prioritise community, diversity and inclusion.
To retain its momentum, B Corp can and must continue to be a reliable heuristic for all climate and social justice and lift what this means for businesses and their customers across the globe. We ask B Corp to continue its great work to be relevant in a landscape where circular economy, renewable, right to repair and diversity and inclusion become the operating standard.