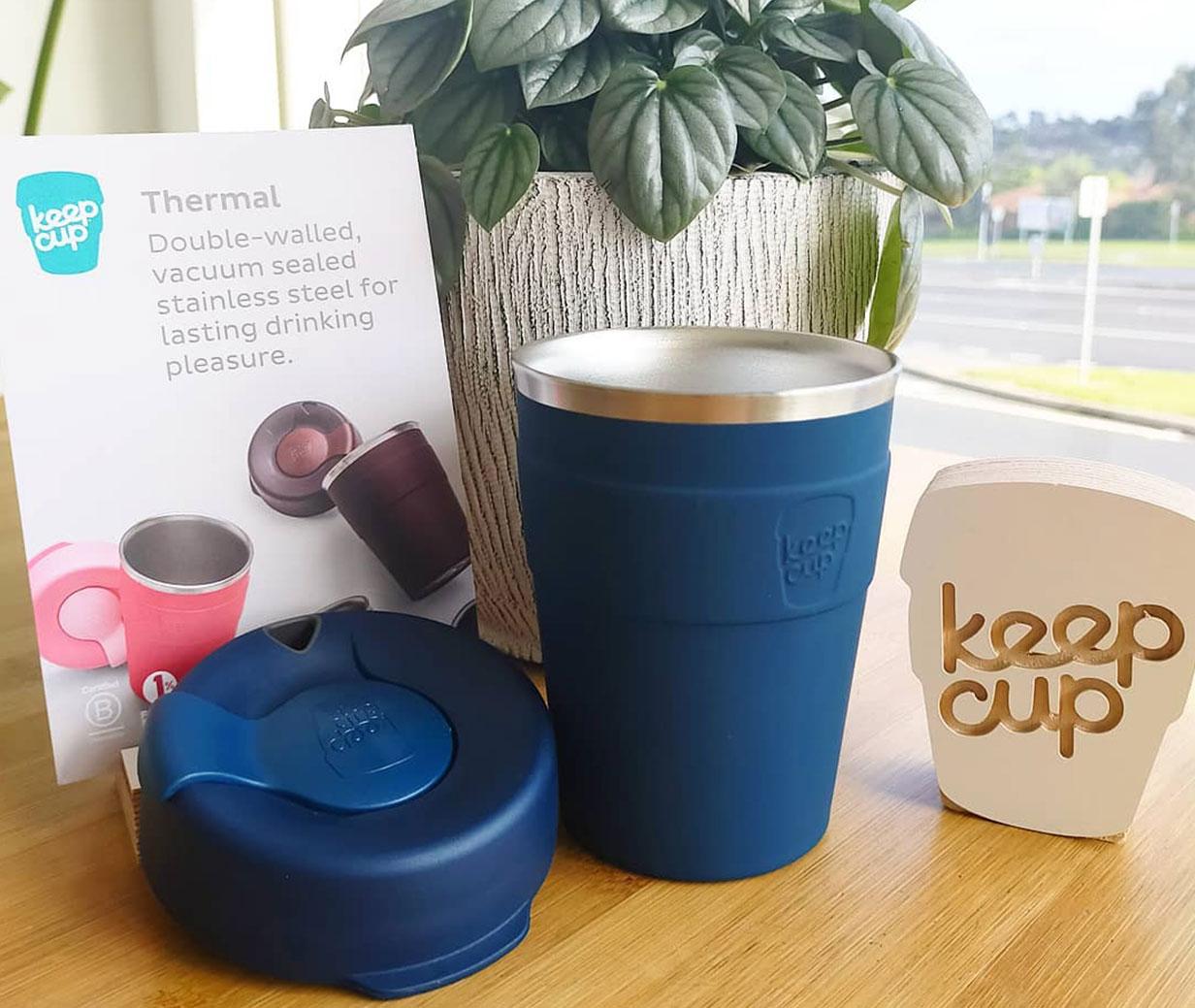 The Full Pantry
Sep 15, 2020
2 min(s) read
The Full Pantry in Croydon, outer Melbourne, has been proudly single-use free since 2018 – a commitment they maintained throughout the COVID19 pandemic and beyond.
Educating customers and staff on the benefits of reuse was key to their success, says Hannah, Manager.

"We installed a massive painting of the world wrapped twice around by cups – the same number of disposables that are thrown away every year in Australia alone. We thought it was helpful to have a visual to help people grasp the volume of waste."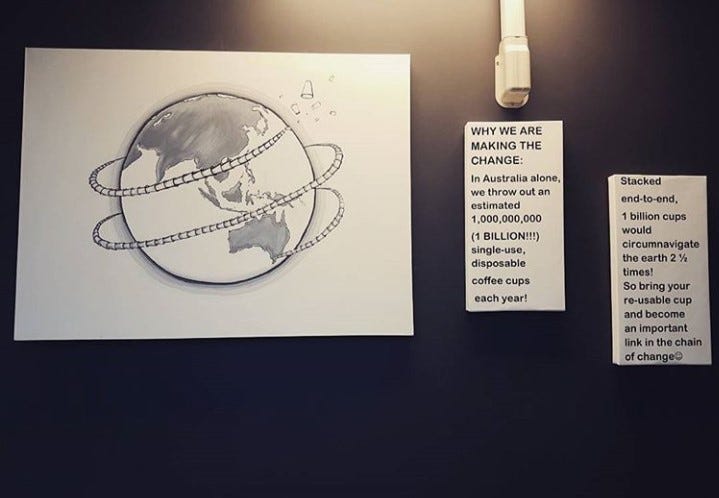 Despite a brief downturn when the single-use free commitment was put into place, the café soon saw an increase in patronage, with many new customers choosing to actively seek them out after hearing about the initiative.
When COVID19 restrictions came into place across the country, The Full Pantry decided to bring their customers into the conversation. "We did briefly reconsider it, but after talking to our customers they encouraged us to stay the course."

Aside from their approach to single-use cups, The Full Pantry retain their used coffee grounds so customers can take them home to compost their own gardens. In the attached wholefoods store, cardboard boxes from suppliers are offered to customers for use in-store or at home, citing "re-use is even better than recycle."
Find out more:
https://www.thefullpantry.com.au/
https://www.instagram.com/thefullpantry/