It started in a Melbourne cafe with a simple idea: keep it and use it again. When siblings Abigail and Jamie Forsyth started a café business in Melbourne in 1998, disposable cups were entering the public landscape; the signifier of a busy professional life and a vibrant independent coffee scene.
As the business grew, so did their concerns about the volume of packaging being consumed, particularly disposable cups; lined with polyethylene, they were non-recyclable.
In 2007, following the successful trial of a reusable soup mug, and the unsuitabilty of existing thermoses and mugs for refill in a café environment, they decided to design and manufacture their own – a barista standard reusable cup for people to enjoy better coffee on the go.
They took a huge gamble that usability, low-impact manufacturing and design aesthetics could drive behaviour change and make a difference to how people think about convenience culture.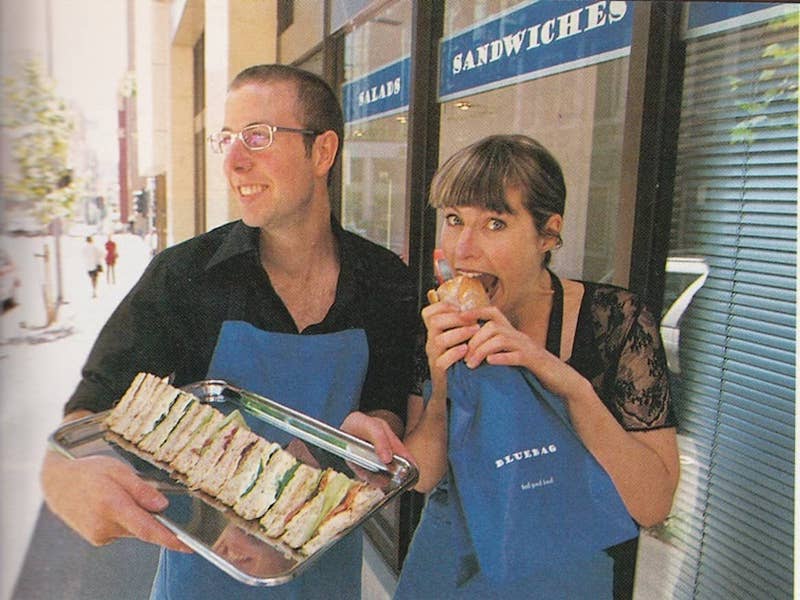 The first KeepCups were sold to coffee-loving Melbournians in 2009 at an independent design market. Right away people recognised KeepCup as the solution to a problem they were concerned about - single-use packaging and the volume of waste entering the environment. The reuse movement grew from there, consumer driven with the endorsement and support of the café and roaster community.
The goal was always to kick start behaviour change, from discard to reuse – to deliver a positive global campaign that would change the status quo. Today, KeepCup has grown to define a product category.
KeepCups are now used in more than 75 countries around the world and users, or reusers, divert millions of disposable cups from landfill every day. Their actions inspire others to do the same.
People purchase KeepCups because they love the way they look and feel, and continue to use them because they form a positive habit.
For many of our customers, using KeepCup has been the beginning of their journey to reduce the consequences of convenience behaviour.
For a while there, carrying a KeepCup was like being in a secret club; a nod to aspirational behaviour for the world. With this positive change now established in the mainstream, we now have a greater responsibility to continue to change the sustainability conversation in word and deed.
You are a changemaker. The things you say and ways you live are charting the course for our future.
Individual action drives change
Never doubt that a small group of committed citizens can change the world: indeed it's the only thing that ever has.
Margaret Mead
Cultural Anthropologist
KeepCup and the reuse movement has been built from the bottom up, inspiring individuals to make everyday change. From the very beginning we have sought to inspire change by making it fun, inclusive and easy. For many people KeepCup is the beginning of a journey, to consider the impact of single-use, and new ways to lighten our impact on the planet. It all counts.
Our society, and our workplaces are collections of individuals. We are a business built on the advocacy of individual users. We are at our best when we arrive at decisions that consider all perspectives and look forward with optimism and authenticity.
When we consider the financial backing and deep pockets of the single-use industry, what we have achieved together is extraordinary. Let's keep going.
As a society we're at a critical juncture, sliding over the precipice. We're in a climate emergency, on track to 4–6 °C temperature rise when we need to limit warming to 1.5°C.
In the wake of Covid-19 the world is likely to reduce emissions by 5% in 2020, but this only underscores the scale of the problem - at least 45% reduction in annual emissions is required to stay below 1.5°C.
Single-use plastics accelerate climate change and jeopardise progress toward the Paris climate agreement. In 2015, the last published count, 148 million tonnes of single-use packaging was produced in the world, less than 9% was recycled and up to 12% of it burned - compounding emissions impact.
Let's debunk two myths.
Myth 1: Single-use equals sterile
This basic misunderstanding of food safety has again gained traction during Covid-19, despite medical professionals the world over coming out in support of reuse. When KeepCup first launched, this misunderstanding of food safety was such a barrier to reuse that we got a letter of legal advice to share with cafes confirming that reusables are supported by the health and safety regulations and a letter from then Victorian Premier John Brumby, endorsing KeepCup and the positive impacts of reuse on our health and the environment.
Reuse can and does continue safely, with clean hands and a clean KeepCup (remember your lid). Learn more >
Myth 2: Convenience culture is consumer driven
This myth is perpetuated by Big Plastic and the large corporates responsible for much of the world's single-use packaging waste, who claim to "just be giving customers what they want." In ten years, the activism of individuals and organisations has demonstrated that convenience at the cost of the planet is not actually what people want - we want better choices.
Thinking beyond growth
Covid-19 provides unparalleled opportunity to pivot to a post growth economy. This won't happen via business as usual with the odd tweak here and there. This is transformational change. This is about circular systems that remove waste and keep materials in play for as long as possible. It's about behaviour change, a reversal of hyper consumption to refocus on reducing, reusing and repairing. It's a shift to 100% renewable energy. It's about protecting biodiversity and committing to leave the few remaining wild places protected. And it's all interconnected. We view our role in this through the four lenses below.
Financial
We maintain independence and a healthy balance sheet. Financial success amplifies our voice to drive the change we want to see in the world. But we don't see profit or growth alone as an adequate measure of impact and value.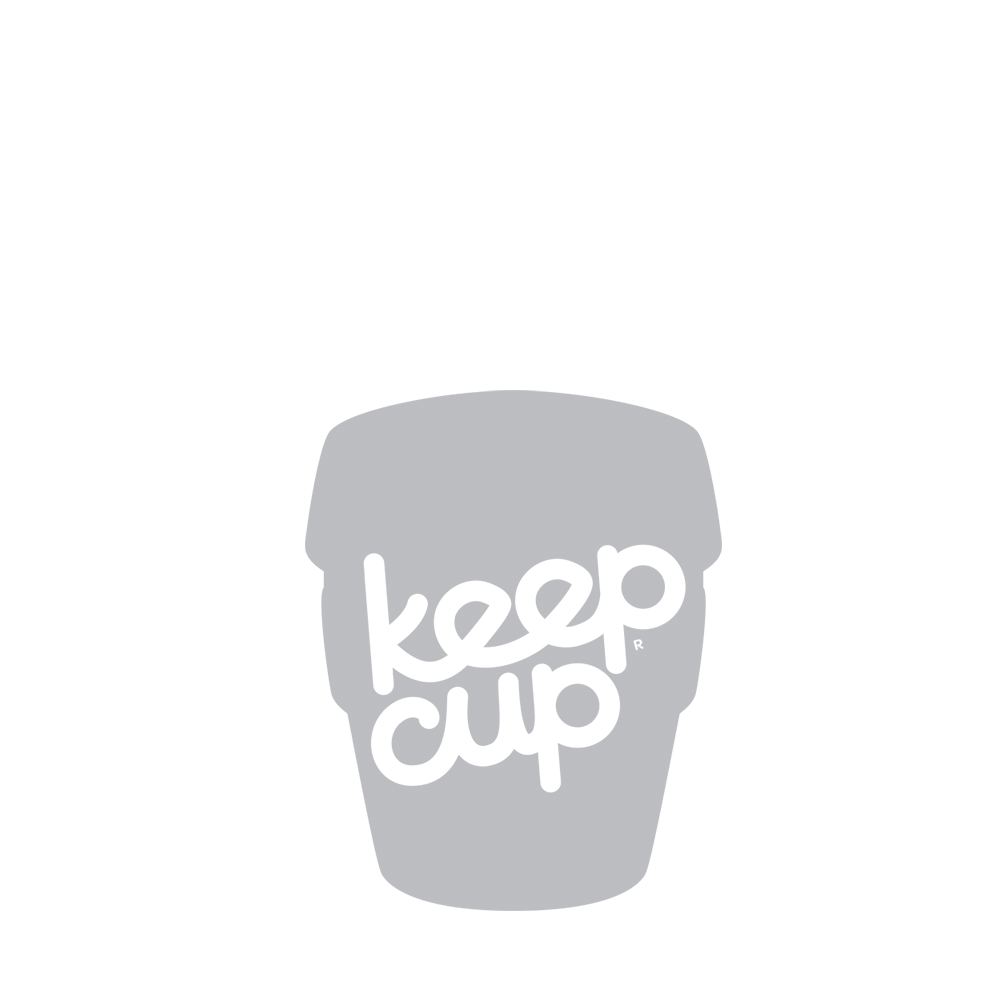 Our team
We work to ensure that our internal business practice reflects our values and our ethos. Whether it be the office fit out, how we share lunch, how we treat one another, how we speak to our customers and suppliers – we are shaping the world.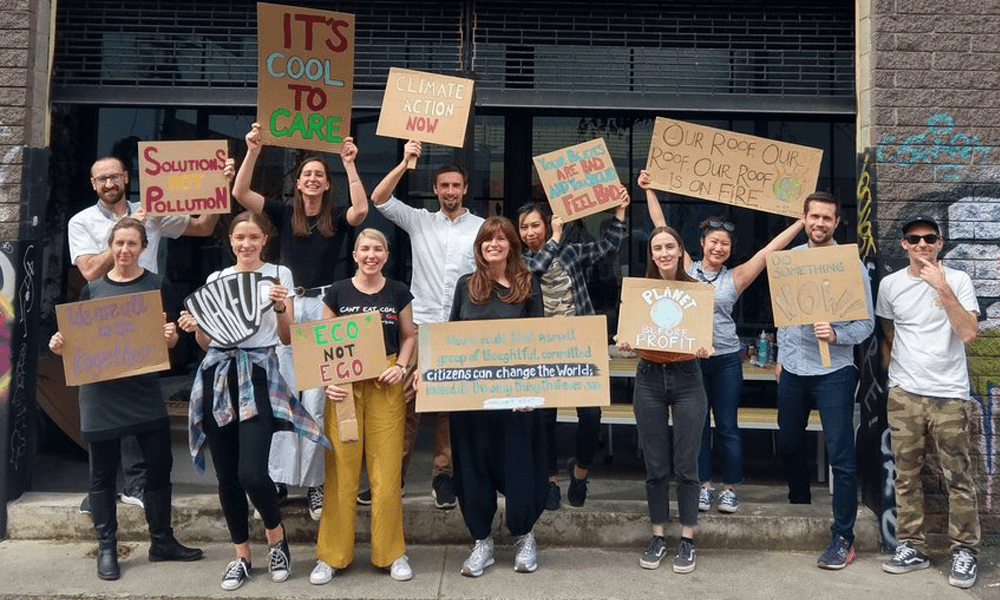 Environment and community
Environment and community cannot be separated from business performance. We look deeply into our impact on customers, suppliers, our team, community and the environment. The more consistent and aligned we are across these stakeholder groups the greater resonance we have in impacting meaningful change.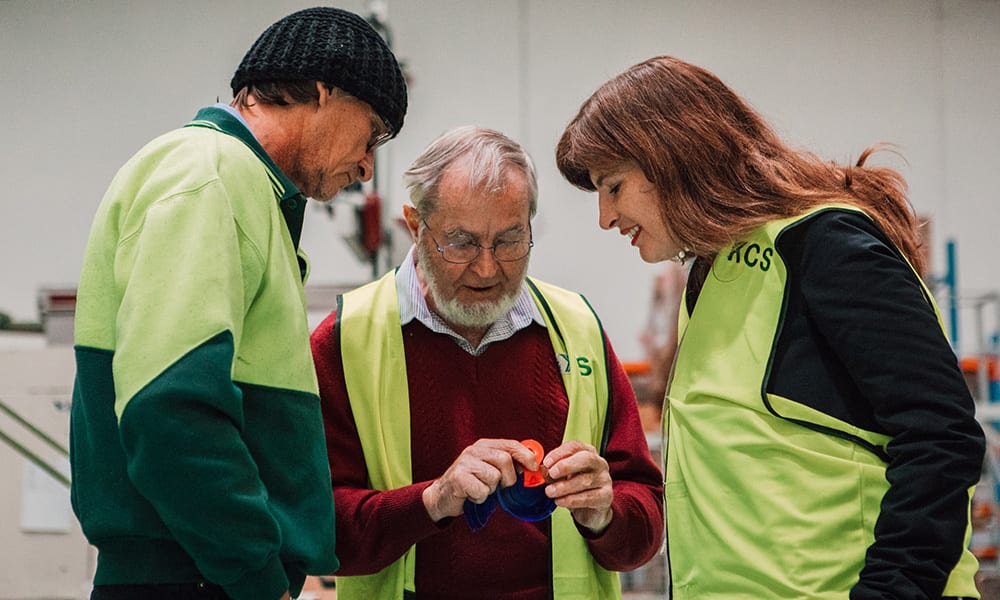 Design
Using design to help solve problems. We design products that are fit for purpose. We think long and hard about product development and seek to create products that replace single-use items, maximise positive impact while minimising negative throughout their lifecycle.