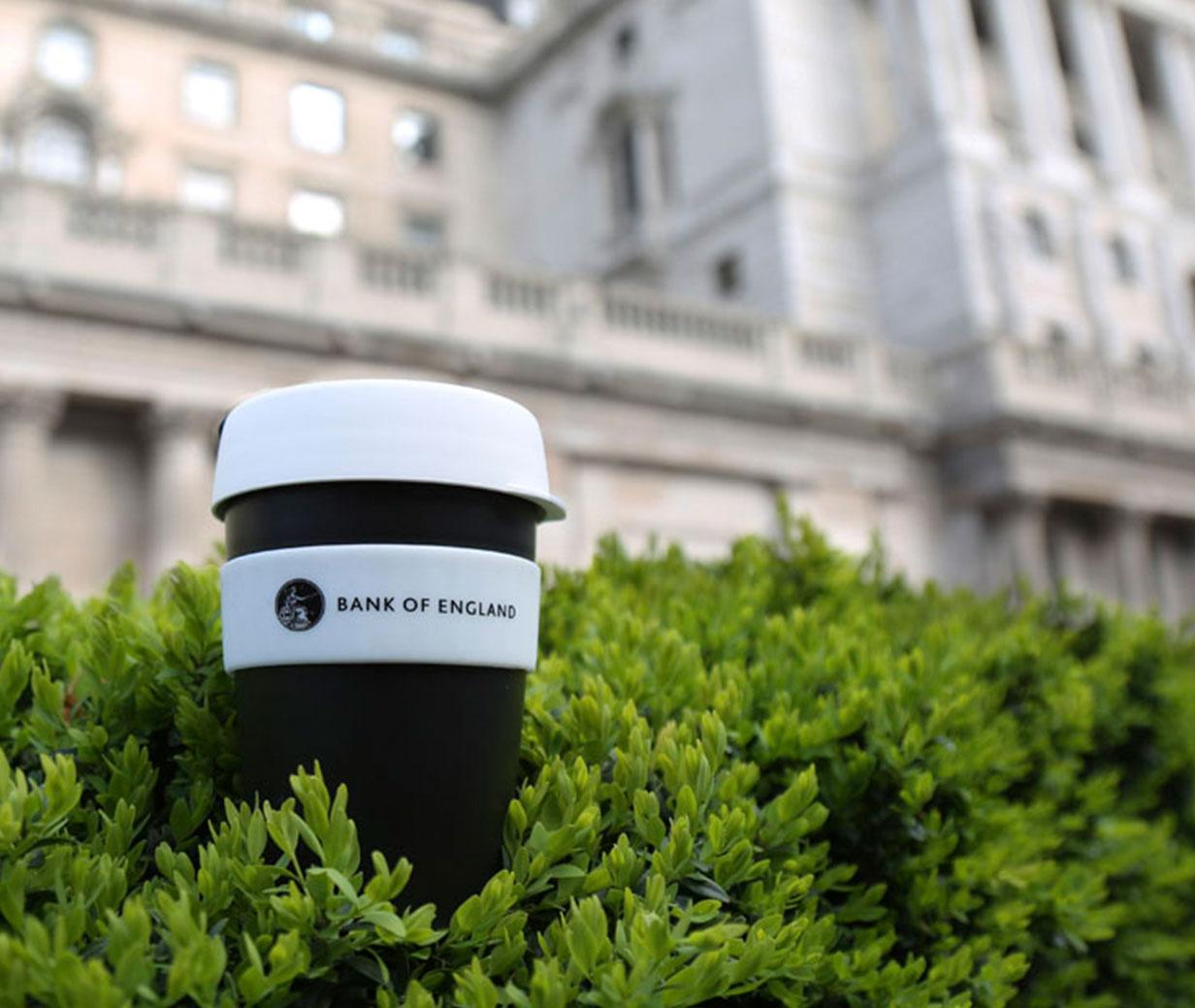 Bank of England
Sep 15, 2020
3 min(s) read
The Bank of England has skyrocketed from 10 to 80 percent reuse rates amongst their 4,000 employees.
A collaboration between staff, senior management and on-site catering underlies the success of this story, all rallying together around a common goal. The Bank's reuse campaign kick-started with the Bank selling KeepCups from our Changemakers color range. Individual cup ownership was considered essential to ensure the cups were valued and therefore used.

Senior management endorsed and helped execute the reusable cup campaign, alongside other employees. It tied into the Bank's overarching sustainability strategy and was supported by a series of events, including lunchtime speakers.
Catering was on board from the outset, encouraging reuse at point of sale through a series of initiatives which eventually led to an additional charge for disposables – the last resort, not the go-to.
A strong internal communications campaign has allowed staff to rally around the Bank's reuse targets and celebrate wins along the way.