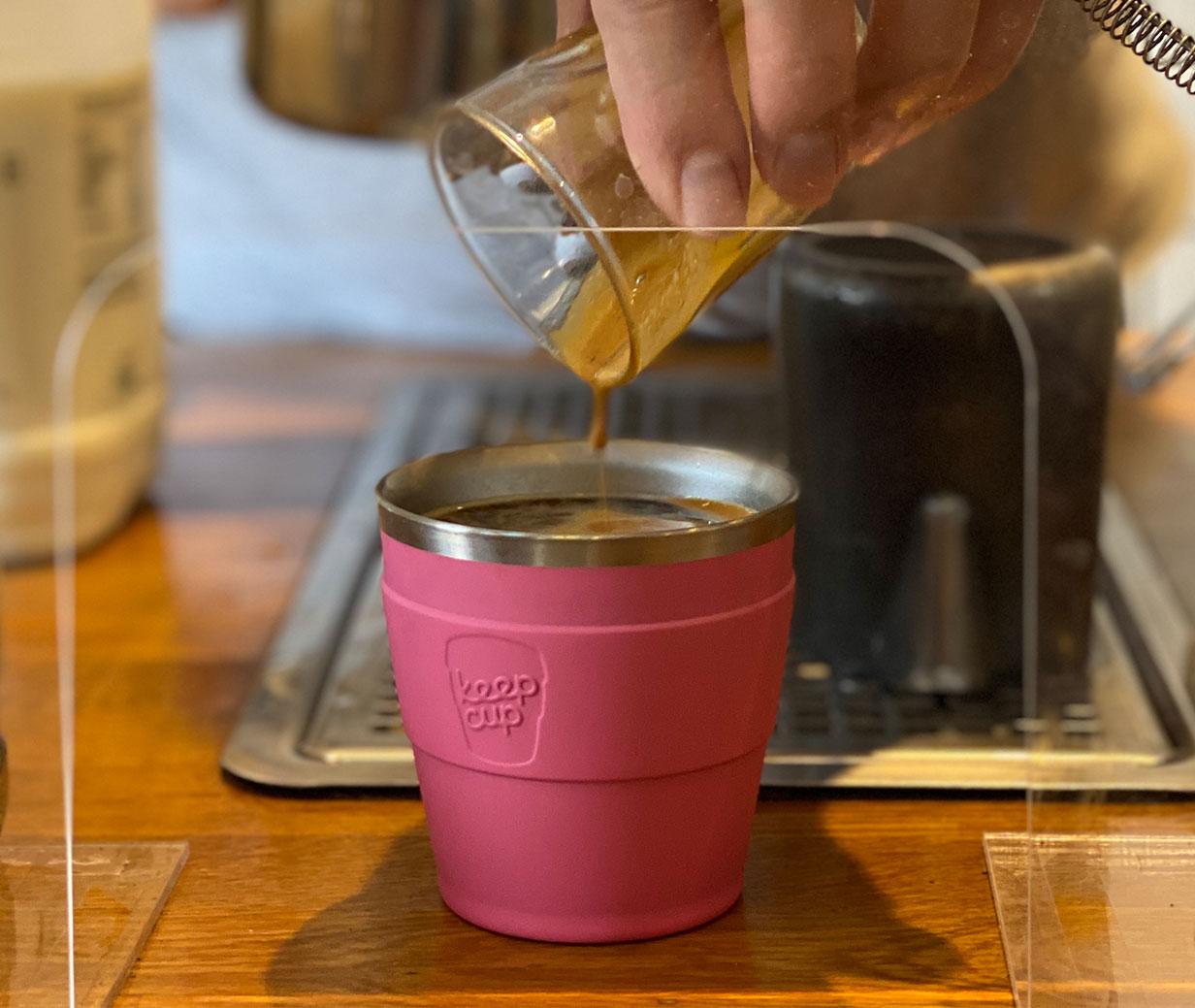 Brixton Blend
Oct 17, 2020
4 min(s) read
Like many other cafes, Brixton Blend, a specialty coffee shop located in South London, had no option but to close their doors in March due to COVID19. Over the course of this 2.5 month closure, cafe owner Gary worked with his team to plan and refine their reopening strategy to uphold their commitment to reducing waste, while ensuring the safety and well-being of both his staff and customers.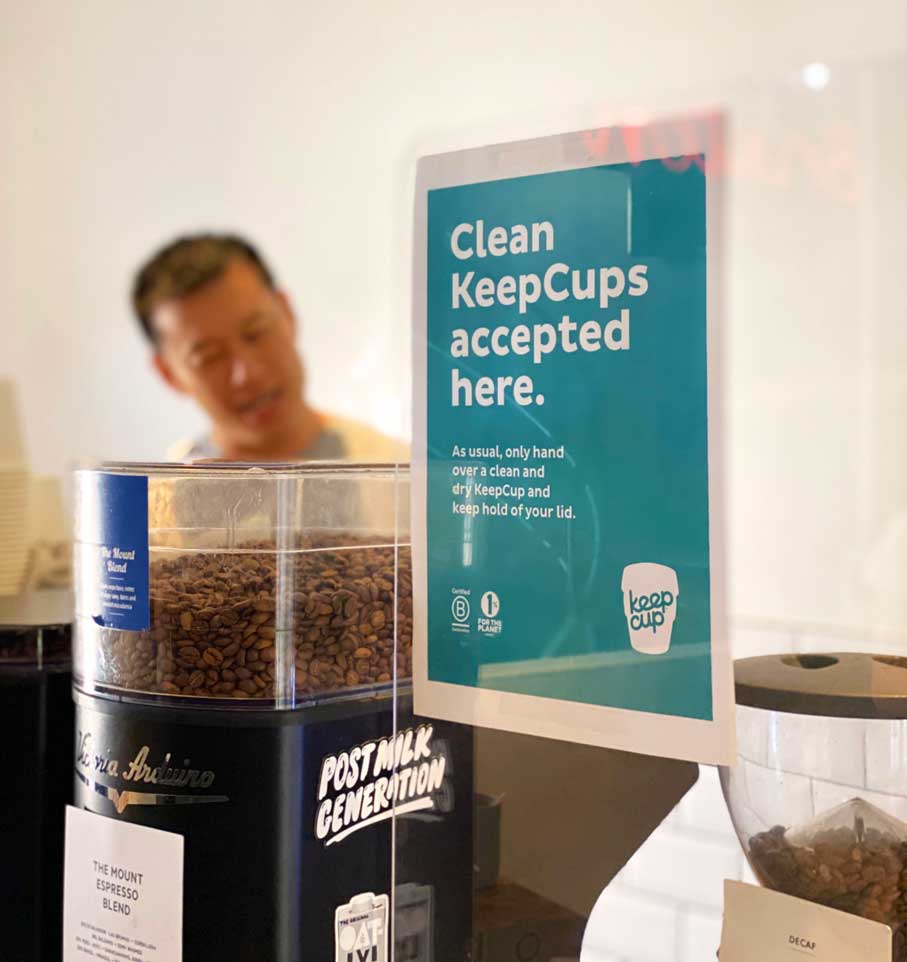 These changes included the installation of safety shields in various locations, social distance markings on the floor, the removal of table and chairs to increase waiting area space and clear signage to limit the number of customers instore.  
"Latte art is optional; your health and environmental sustainability are not."
A priority for Gary and his team was their continued commitment to reuse. A new workflow and process was put in place so that staff can safely accept reusable cups. Customers order and pay at the counter and then head towards the end of the bar to place their clean and lidless KeepCup at a designated drop-off point. The barista performs a contactless pour into their KeepCup and returns it for collection.  
When asked what advice he would give to other cafe owners who were uncertain about KeepCup use during the pandemic, he said:

"Accept KeepCups where possible, and if not – you must have a valid reason". 
Find out more:
https://www.brixtonblend.co.uk/
https://www.instagram.com/brixtonblend/